Committed To Quality
Small batch, hand poured candles, full of amazing fragrance, natural ingredients, with none of the nasties. We're committed to providing high quality, clean burning candles that you'll feel good about burning. We use the highest quality soy wax, cotton wicks, and fragrance oils so you get a slow, even, clean burn with no yucky soot or toxins in the air.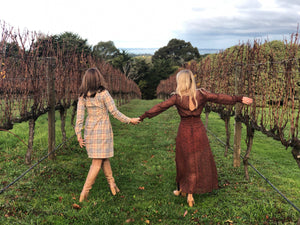 Who Is Queen Jean
Jean is the QUEEN of it all! Master plant lady, baker, caterer, Mom, wife, daughter, and a successful business owner that fell into candle making by accident. Her daughter owned a boutique and wasn't satisfied with the candle lines available so in 2017 QJ decided to try her hand at candles...well, they're a smashing success! It's a craft she's fallen in love with and has become her passion.
Our Candles
We currently offer over 40 blends along with a few different seasonal options. You'll notice the adorable, sometimes snarky, usually funny, and often empowering candle names. Our candle "namer" has fun with that, and she's always open to suggestions. We also like to pay tribute to other Queens that inspire and empower. Scroll through, you'll see them.